Divorce & matrimonial proceedings
Due to the inherent nature of divorce, it is common for one or both of the parties involved in matrimonial disputes to be distrusting of the information disclosed by the other. Engaging Rushtons in either an advisory or expert capacity to assist one or both parties to consider the validity and reliability of the information disclosed can help to alleviate this distrust and ultimately help the parties to reach a financial divorce settlement.
We are regularly engaged to assist with the following matters:
Form E compilation and/or review
Divorce business valuation
Assessment of the liquidity of business assets
Assessment of historic and future sustainable income
Advice on the tax implications of asset splitting
Quantification of losses in connection with enforcement of financial orders
Rushtons are experienced in acting for either the application or respondent or both parties in divorce and other matrimonial proceedings. We are appointed either in an advisory capacity by one party or as independent expert (usually as single joint expert acting on behalf of both parties).
We are experienced in working in accordance with the requirements of the Family Procedure Rules and preparing expert reports and similar output for use in court proceedings.
As well as the traditional court approach to reaching a financial divorce settlement, we are experienced in working with parties who have chosen to adopt the collaborative approach to managing their divorce.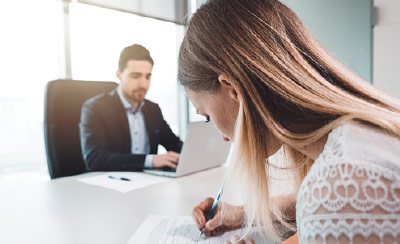 Rushtons is a member of the NIFA network of independent forensic accountants.